Raising a Successful Child
Raising A Successful Child shows you how to recognize and support your child's unique abilities. Presented in a simple, parent-friendly format, Raising a Successful Child describes the tricks and tools you need to encourage your child's development and future success.
*Discover your youngster's "hidden" talents!
*Learn everyday interactions that help develop your child's skills.
*Find the best mentors for your child's strengths.
*Develop an environment that encourages your child's creative growth.
This is a book for all parents who want to find and support the best in their children. You have the power to change your child's life!
Buy Raising a Successful Child from Amazon.com.
Praise for Raising a Successful Child:
"As a clinical psychologist with thirty years experience in the child psychology field, I must say that I found Raising a Successful Child: Discover and Nurture Your Child's Talents an excellent resource for parents. Its positive approach and attention to families in which both parents are employed is particularly welcome. Burt and Perlis have managed to be both affirming and realistic. Most importantly, they avoid the guilt-induction that one often finds in child guidance books. Another excellent aspect of this volume that makes it distinctive is its awareness that both parents and children develop over time and that different parenting approaches are appropriate at each developmental stage. The summary section at the end of each chapter also provides a handy quick reference for parents when they find themselves in that 'State of Parental Worry' when quick advice is necessary. This is a book that I intend to recommend to the parents of children that I see in treatment."
—Marc A. Nemiroff, Ph.D., Clinical Psychologist; Co-Chair, Infant/Young Child Mental Health Program, The Washington School of Psychiatry
"With the proliferation of so-called "parenting experts' telling parents what to do and passing out pat 'solutions' as if raising children could or should ever be as simple as removing a stain or housebreaking a dog, Burt and Perlis' new book is a breath of fresh air. Respectful of both children and parents, the authors of Raising a Successful Child redefine 'success,' and pack their book full of practical suggestions to help every child fulfill his or her unique potential."
—Joshua Sparrow, M.D., assistant professor, Harvard Medical School, and co-author of the Touchpoints and Brazelton Way Book Series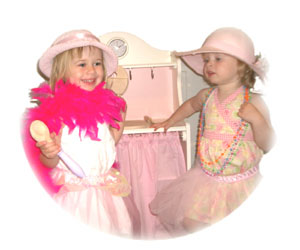 "Raising A Successful Child is a must-read and a gem at that. There are gobs and gobs of parenting books on the market these days. This book rises above. It focuses entirely on priorities of values and life lessons, so to speak, that are increasingly pushed aside in our faster and faster paced society. And yet the text consists of practical lessons – real world approaches, in a digestible and entertaining format that is decidedly NOT a set of soundbites. This is the stuff that matters!! I wish that every parent AND every pediatrician would read this book."
—Benjamin Gitterman, M.D., Associate Professor of Pediatrics and Public Health, Children's National Medical Center, George Washington University
"Linda and Sandy are a parent's best friends! This supportive book (and their superb radio show) will help guide you to helping your child find his or her own unique path to success. It is one of the greatest gifts you can give your children."
—Harvey Karp, M.D., Author, books and DVDs: The Happiest Baby on the Block, The Happiest Toddler on the Block
"This book empowers us parents and gives us the support we need without being judgemental."
—Karen Allyn, Television Journalist, Host of "Forward Motion"
"Raising A Successful Child is an important book. The authors' love and respect for children shines through every page. It's filled with practical advice and suggestions which should be useful to all parents. I was particularly impressed with the chapter on alone (and down) time which is essential to raising healthy well-balanced children. Read it and reap the benefits."
—Dr. Neil Bernstein, Child Psychologist, Author of How to Keep Your Teenager Out of Trouble and What to Do If You Can't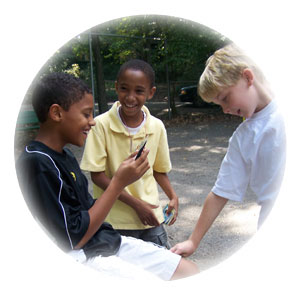 "These are thoughtful ladies who have had a lot of experience relating to parents' issues."
—T. Berry Brazelton, M. D., Professor of Pediatrics, Emeritus Harvard Medical School, Children's Hospital Boston; Founder, Brazelton Touchpoints Center
"Children have a new best friend in Sandy Burt and Linda Perlis. In stressing nurturance and supporting the individuality of each child, this book is a welcome and sane antidote for the unfortunate toxic hypercompetitive world of present day kids. This is a must read for all parents. "
—Michael Brody, M.D. Chair, Television and Media Committee of the American Academy of Child and Adolescent Psychiatry
"Raising A Successful Child is a resource that stands alone in its expansive coverage and insightful information on empowering parents to support their children's natural talents. The foundation and exceptionality of this resource rests on the premise that parents can be productive as agents for children's creativity by following simple paradigms. These concepts involve accepting each child as being special, encouraging, stimulating, and supporting his/her interests, following the child's pace, and providing guidance and mentorship. As Burt and Perlis explain so profoundly, 'When we provide these supports for our children we help them grow. As parents, we are their first and most valued teachers.' Raising A Successful Child: Discover and Nurture Your Child's Talents is a book every caring adult must read in order to promote effective avenues for enhancing the full and natural expression of every young person."
—Linda Goldman M.S., L.C.P.C., Author of Children Also Grieve and Raising Our Children to Be Resilient
"Raising a Successful Child is a marvelous book which is destined to become a parenting classic. The authors show us how discovering and nurturing each child's unique mixture of talents and abilities can ensure that he will have the tools for success. In a delightfully readable style, enhanced with anecdotes and excellent chapter summaries, they give clear and practical advice which will be helpful for children of all ages. As a pediatrician, I would like every parent to read this book."
—Carol B. Schulman, M.D.
"Being a parent is the most exhilarating, exasperating, and important job in the world. Few enter parenthood fully prepared for all of the joys, sorrows, and challenges that lie ahead. In this highly readable and eminently useful book Sandra Burt and Linda Perlis wonderfully provide time-tested guiding principles that illuminate the path to enjoyable and successful child rearing. "
—Jay N. Giedd, M.D.; Chief, Brain Imaging Unit; Child Psychiatry Branch, NIMH
"What a wonderful book! Sensible, clear, informed, and helpful, the moms who have written it pepper the reader with hundreds of good ideas. Follow just one, and your life, and your child's, may change forever."
—Henry David Abraham, M.D., author of What's a Parent to Do? Straight Talk on Drugs and Alcohol.